75 Cleary Avenue, Ottawa
On April 3rd, 2017 there were 2 Active Condos for sale at 75 Cleary Avenue on the Multiple Listings Services, (MLS®). Priced between $569,000 - $659,900.
Are you on the market for a Condo at 75 Cleary Avenue?
Would you like to receive "Hot New Listings" as they enter the market?
Simply click on the "75 Cleary Avenue" photo below and you will be set up for FREE, with no obligation!
The Continental - 75 Cleary Avenue, Ottawa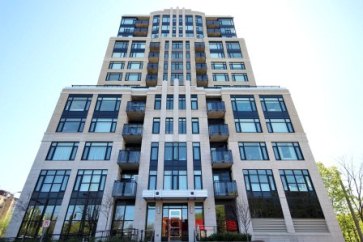 75 Cleary Avenue, Ottawa. The Continental.
An Oriental, exotic oasis minutes from Westboro awaits you at the Continental Imperator newly completed in 2011 by luxury condo builder Charlesfort, and designed by renowned architect Barry J. Hobin.
The chrome and glass exterior beckon into a warm, rich, and luxuriously decorated lobby reminiscent of the glory days of international steam ship travel in this fifteen storey, eighty five unit high rise condominium resting within walking distance to all amenities.
Upscale Oriental rugs and refined leather furnishings complement the art deco accents throughout the building, such as inlaid mosaic art adorning the walls and etched glass finishings inside the soundless elevators.
Bright and quiet hallways lead into spacious units with exceptional use of natural light and spectacular panoramic views of the Ottawa River, the city of Ottawa and the Gatineau Hills. Upscale finishings such as stainless steel appliances, high base boards and hardwood floors, tasteful color schemes, granite counter tops with plenty of storage space make units in the Continental Imperator extremely sought after.
The amenities of the building include a lounge with kitchenette where you can relax with a book from the generous library shelves, or watch a favourite sports team on the flat screen television. As well, the building boasts a specious and fully equipped exercise room, where you can take advantage of state of the art exercise equipment.
Among the most dazzling features of the Continental Imperator however, are the two stunning roof top terraces with views spanning the Ottawa River and the National Capital Region. Touted as the most far reaching views of this majestic body of water, the Gatineau Hills and Parliament hill, the surrounding natural landscape and the sumptuous vista offered on the roof top terraces of this prominent new condo will allow you to unwind after a busy day or enjoy drinks with friends. Two gas barbecues and plenty of seating space make the roof top terraces one of the most breathtaking features of the Continental Imperator.
Situated within close proximity of Westboro and facing the Ottawa River Parkway bike path, the building is surrounded by restaurants, cafes, delicatessens and shopping centers nearby. The location of this immaculate high rise condo allows for immediate access to the well maintained bike path overlooking the scenic Ottawa River Parkway, where you can jog, bike, or walk along this landmark Ottawa outdoor space.
Enjoy the best that worry free condo life has to offer with exceptional amenities, breathtaking views, and a high quality lifestyle within the new, stylish Continental Imperator.

Map of 75 Cleary Avenue, Ottawa, Ontario, K2A 1R8
75 Cleary Avenue, Condominium Corporation # 882.
Condo fee's for 75 Cleary Avenue include: Water, Management, Caretaker, Recreation facilities & Building Insurance.

Condo Suite heating source: Natural Gas, Forced Air and Central Air Conditioning.

Facilities include: Party room with kitchenette and washroom, fitness centre, two roof top terraces with gas bbq's.

Property Management for 75 Cleary Avenue is: Apollo 613-225-7969.
All rights reserved-2012 ©