Your source for condos and homes in Ottawa
Real Estate Services for Condo and Home Buyers and Sellers in Ottawa

Thanks for visiting Bytownhomes and Condos.
The award winning team of Bytown Homes and Condos is focused on providing an unparalleled level of service using cutting edge techniques targeted to the condo market in Ottawa to help buyers and sellers exceed their expectations. Whether you're making your first purchase or sale, searching for your dream condo or an investment property, we place your needs first by getting to know you then matching your requirements to the best condo or buyer to suit your needs.
Sellers
The decision to sell your home or condo is often dependent on many factors, but whatever your reasons are for selling, our proven method of targeted marketing strategies will maximize your profit, minimize your time and exceed your expectations. Using a combination of cutting edge strategies that take full advantage of today's multimedia environment, our unique approach to marketing condos will provide maximum exposure to quality buyers within the market in Ottawa and out of town.
If you're focused on selling your condo using the most effective marketing strategies, contact us today.
Buyers
Buying a condo is an exciting but complex adventure with many aspects to consider which can have a significant effect on your experience. A dedicated member of the Bytown Homes and Condos team can facilitate the process of searching for, finding, and buying the ideal property to meet your needs.
Our comprehensive, high-quality services save you time and money, and make the experience of real estate transactions an enjoyable, profitable one that satisfies the most discerning buyers.
Purchasing property is among the most significant investments you will ever make and you deserve to have the best match for your requirements and budget. So why not take advantage of our experience as the condo market experts for Ottawa and maximize your investment of time and money.
Are you on the market for a Home or Condo purchase? Would you like to receive "Hot New condo Listings" as they enter the market place? Simply click on the "Dream condo finder" photo below and you will be set up for FREE, with no obligation!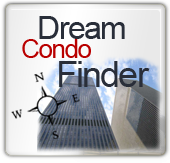 All rights reserved - 2012©